Sterling Systems Pty Ltd, established in 1990, has developed a solid reputation for delivering customized solutions on time and on budget. We have extensive experience in the provision of web-enabled data base applications with our own packages and custom developed applications for our customers. Our customers range from SME's to large multinational corporations. We believe that one of our major strengths is our customer focus and ability to understand the individual needs of the specific organization.
Custom Development
Some of the custom web enabled information systems we have developed for our customers are as follows:

National Transport Insurance
Envoy – Management application including diverse modules such as Risk Assesment, Road Side Services and Business Reporting. Business Reporting provides facilities to slice and dice through the premiums and claims history categorised by branch, market segment, vehicle type etc.
CAPS – Claims, Assessing, Parts and Survey system providing functionality to NTI across all Australia to process insurance claims from their initial inception, through arranging and monitoring vehicle assessments, sourcing and providing parts to repair the vehicle or alternatively salvaging all or part of the vehicle, and finally to the quality assurance client survey at the end of the claim cycle. In addition to being web-enabled, this system generates emails and SMS messages to remind personnel of outstanding tasks.
Our Products
We have also developed our own products with the same application configuration, which have been launched recently. For more details on these applications, see the eFin and eAlth PDF brochures.
---
SALS
Full savings and loan system specifically developed for the Pacific Islands
Flexible savings and loan accounts
Receipting, loans, withdrawals, exit facilities
Electronic receipting form Concept Payroll and Boomerang
Accessible via intranet or internet (so available in regional branches)
Full reporting facilities including BPNG reports SL-3 and SL-4
eFin
Fully integrated financials with SALS
PNG banking integration
Full Reporting facilities including BPNG reports SL-1 and SL-2
Complete corporate financial system
To see some of the features in action, click on the links below:
---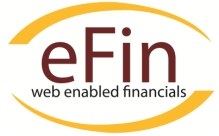 eFin
Advanced Features:
Corporate strength financials fully integrated
Completely web-enabled
Robust and Secure environment
Better service to your clients
Low cost of ownership
State of the art enquiry and reporting facilities
Better service to your clients
For Accounting Practices:
Your clients can be maintaining their own financial information (eg. entering supplier invoices and customer receipts) while you can be entering their other information (amortisation, fixed assets, and year-end adjustments). All this can be happening at the same time allowing more timely recording and better service to your clients.
You will be able to advise your clients how they are travelling during the year at the touch of a button and they can see the results at the same time as you. Any adjustments you make are immediately recorded and analysed so the client is up to date all the time and making decisions based on current information.
For Commerce and Industry:
Your branches around the country can all be updating the same database with no costly of infrastructure other than access to the Internet.
Your line managers can have separated management reports with full enquiry and drill down facilities so they can be self-serving.
You have the ability to split your trade debtors and creditors across profit centres enabling your line managers to see exactly how much they owe to which suppliers and how much they are owed by which customers.
Or, for more information on each module of eFin, select one of the following links:
---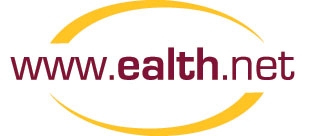 eAlth
Overview:
Designed specifically for Allied Health Professionals by working closely with them while the product was being developed.
A cloud based application, which means that you can access the system anywhere, anytime as long as you have internet access. The other benefits of this are that you only need a PC that has a Web Browser – no need for expensive hardware, computer expertise or constant PC upgrades.
eAlth is provided by software hosting, which means that you are always running the latest version of the software (no costly upgrades for the software), the backup and security of your data is taken care of by Sterling Systems, with our extensive computer hardware and software infrastructure. This means you can concentrate on treating your patients and running your business rather than worrying about when the last data backup was taken or is my computer system secure.
eAlth is provided on a monthly rental basis – no purchase cost, no upgrade cost, only a three month rolling contract.
Single user rental is $44 per month inc. GST.
Advanced Patient Management Features:
Book appointments and manage payments
Track patient complaints and treatments as well as visual patient complaints
Handle cancellations and waiting lists
Automate appointment referral expiry reminders
Provide billing summaries, productivity and analysis
Has the capability as a research tool
Ability to show and teach rationale and thought processes for treatments
Or Go To the eAlth.net Web Site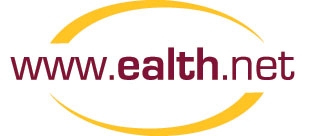 Patient Management Software
---
SaaS
Sterling Systems also provide Software as a Service (SaaS) which means that we provide web-enabled applications over the internet. This means that if you have access to the internet, you can use our applications. Because you use our applications over the internet, you are always running on the latest version of the software (no more paying for upgrades or service packs) and your data is secure as we have automated backup, roll-back recovery, UPS protection, mirrored disks, redundancy etc. These are all the things you wish you had for your mission critical data but cannot afford for your own system.
What this all means is that you can now afford to have similar systems to the large corporations at a fraction of the cost. From a mere $44 per month (inc. GST) you could have eFin or eAlth (click these links to see their product pages for more information).
The benefits of the SaaS model over an existing Client/Server based model are:
Quality of service
Applications hosted in our office are running on high performance hardware, connected to the internet via a high-speed SHDSL connection. Our staff monitor the servers and network 24 hours a day, 7 days a week and are only a phone call away in the event of any problems.
Performance
Application performance is guaranteed via a Service Level Agreement customised to your requirements.
Security
Obviously data security is extremely important. Our network is guarded by extensive protection and security facilities.
Scalability
You no longer need to worry about server upgrades or obsolescence. With our solution we ensure that the service performs to your expectations.
Reliability
In the event of power failure our network is protected by an uninterruptible power supply. Also a backup of all servers is preformed daily and stored off-site at a secure location.
Financial
You also don't have to budget for upgrades to server hardware or maintenance as that is the responsibility of Sterling Systems.
---

OpenAccounts Financials
OpenAccounts Financials is a fully integrated suite of financial modules that will support large end user populations and transaction volumes. Designed and built using latest client server techniques the package operates on both Windows NT and UNIX platforms supporting multiple user interfaces and database environments.
With a modular design, OpenAccounts Financials offers a breadth and depth of functionality that will meet the needs of today's larger sized organisations whilst at the same time providing the scaleabilty required to ensure an appropriate match to customers needs.
OpenAccounts Financials is highly functional and can be extensively parameterised to meet individual customer requirements within the framework of a standard package.
The user is able to fully utilise the desktop through OpenAccounts with dynamic links to many industry standard PC products widely in use, such as spreadsheets, word-processing, imaging, workflow, E-mail, etc.
Management Information features provide on-line access to information on a need-to-know basis allowing the user to interrogate and drill down to source information, even if this resides in an external system.
Usability is central to the design of OpenAccounts Financials . The simple and intuitive interface makes the package easy and quick to learn and deploy across all areas of the business.
OpenAccounts has been an ICAEW IT Accredited product since 1994 and has won the "Best Corporate Business Software" award from the Business and Accounting Software Developer's Association (BASDA).
OpenAccounts is designed to address immediate business needs and provide customers with a strong foundation to build for the future.
For Further Information on OpenAccounts please contact us or visit their web site at http://www.openaccounts.com/ .
---
HOSTING
Sterling Systems can provide web hosting for not only your applications but also your web-site and emails. Please contact us for our very competitive rates and further details.